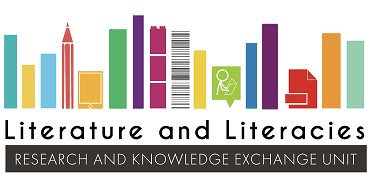 The first weekend of the 2020 conference saw attendees discussing a wide range of subjects, including fairy tales and societal attitudes to mourning and funeral expectations, all of which, despite their often sombre reputations, provided opportunities for laughter and engaging conversation.

Next week the conference will return for its second week this time exploring grief, death education and medieval beliefs on childhood. You can find a full programme and timings, along with information on how to book your place on the conference website.
The event is free to BGU students and is open to all, whether you were able to attend the first weekend or not. For those who have been unable to attend before, Dr Sibylle Erle, Reader in English Literature at BGU and one of the Conference's organiser shared her experiences from the first weekend and what she hopes will come from the upcoming activities:
Conferences on death are potentially morbid. So what.
The people I met and talked to were so lovely. I had a very special experience with such a diverse and creative group! We talked about death and dying and grief, of course. Individuals usually lock themselves away with their disciplines but this time, because of this death conference's unique approach, door and minds opened. Here at BGU, we created a safe space to explore. Strangely but not unsurprisingly, it was all really enjoyable. The combination of the variety of presentations was great, and not just in their topics but also in their delivery.
It included papers on Fairy Tales, near-death experiences, death experiences, Gothic things – relating to Mary Shelley, Edgar Alan Poe and Bram Stoker in Professor Andrew Smith's keynote (University of Sheffield) but also the fate and value of children in post-apocalyptic Literature. The poster presentation on the autoethnographic work was both enlightening and moving. The workshop from Sue Becker and family was amazing, really interactive and brilliant in that it included a child and some real encounters with death in the artefacts it presented.
We learnt a lot about paradigmatic shifts in our society and attitudes and about how we all engage with funeral expectations on and outside the graveyard, thanks to The Revd Philip Johnson (Vicar of Sleaford). Princess Diana was mourned publicly and spontaneously and in places that were of special significance to her.
Paul Heath's tombs tour was illuminating and the display in the Wren Library was, as expected, amazing (thank you Julie!). The visit to the Cathedral taught us to see something familiar in a new way. It always pay to look more closely or take another look. The second conference (27-29 February) will repeat both tours.
Aimee Quickfall was drawing while Clare Lawrence talked about Shared Reading. John Rimmer is now working on a creative response. What will it be? Those who attended remain intrigued – this group of colleagues will return and share next week.
The death conference left me feeling very alive. I will go back because I want more of the same. Feeling safe and a little sad but deeply inspired. If you have any questions, please ask your colleagues or fellow students.
To register, please email the Chaplaincy. This event is free for students and has a lot of free stuff to offer – conversation, food and fun.