Students in the current PGCE cohort at Bishop Grosseteste University (BGU) were transported deep into the rainforest in a special session on inspiring children's writing through sensory learning. The session was planned in conjunction with former BGU graduate Justyn Huntley.
Justyn graduated from the PGCE School Direct programme and now works at Bardney Primary School. Together with BGU lecturers, he ran a series of sessions designed to show the trainee teachers how to develop their pupils' writing by exploring settings in children's fiction.
The session was split into two parts, beginning with listening to an extract from a text. The trainee teachers then entered into an environment aimed at engaging all five senses. Students were able to taste unique foods, listen to unusual wildlife and touch fascinating plants amongst a selection of exciting activities. They were then encouraged to think about how they could build their experiences of the day into their future teaching of children's writing.
Speaking after the session Justyn explained his rationale behind the sessions and what he hoped the budding educators could accomplish with the idea:
"The goal is to give pupils who may never have left their home county the opportunity to explore and experience something completely new. By splitting the session into two parts teachers can lay the foundations and fire up their pupils' imaginations before immersing them in a fully interactive environment. The best part is this can be used for a range of different environments and ages. Rainforests, deserts, oceans, even the moon, you can take pupils anywhere"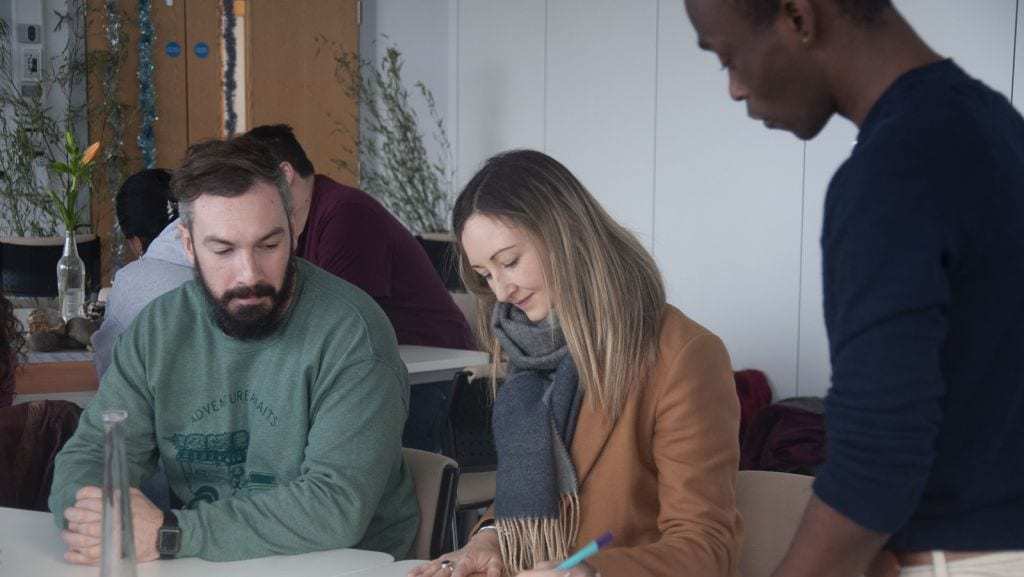 He also took the opportunity to share his experiences of studying through the School Direct programme:
"Carrying out my PGCE through the School Direct programme was challenging at times but I really enjoyed it. Being able to experience an entire school year that early on in my training was great and allowed me to really understand how pupils learn and change across an academic year. Even though I was only in BGU one day a week I still had a great connection with my lecturers. They really encouraged me and provided time and support whenever I needed it."
You can find more information on the wide range of innovative PGCE courses offered by BGU on our website. Alternatively you can contact our Enquiries Team or join us on one our Open Days to find out how to begin your journey into teaching.