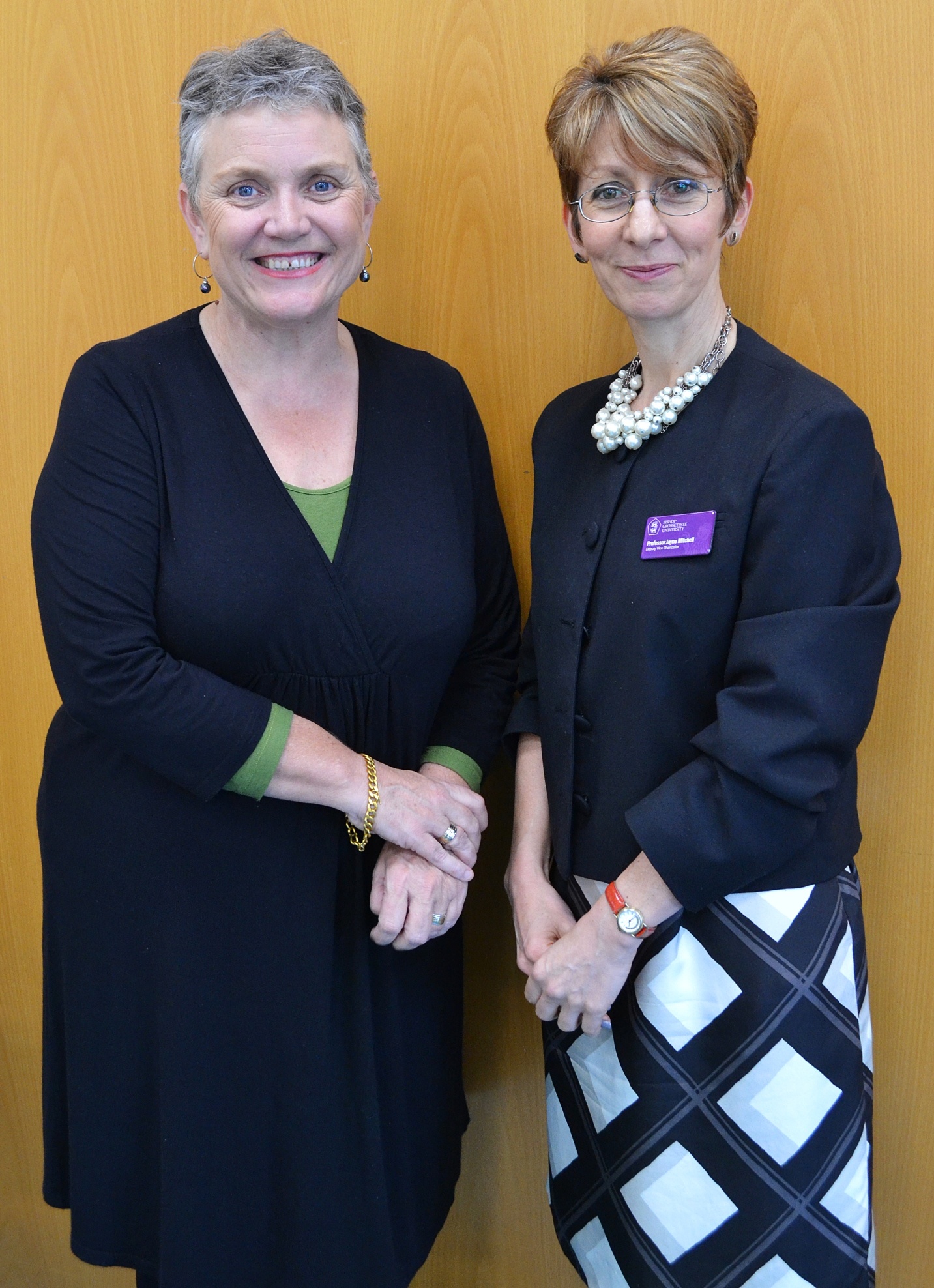 A leading healthcare expert from Australia has become a visiting professor at Bishop Grosseteste University in Lincoln.
Professor Amanda Kenny accepted the visiting professorship from Professor Jayne Mitchell, Deputy Vice Chancellor at BGU, at a special lunch in honour of her visit today (Tuesday).
Professor Kenny, who is Professor of Rural and Regional Nursing at La Trobe Rural Health School, La Trobe University in Bendigo near Melbourne, Australia, is paying her second visit to BGU this week with two colleagues.
She will give a guest lecture and seminar and is working with researchers from the School of Social Sciences at the university on future health research projects.
"Professor Kenny has made outstanding contributions to knowledge exchange, education, professional practice and consultancy, principally in the fields of nursing, rural and public health," said Professor Mitchell.
"We recently launched a suite of health and social care courses to complement our counselling and psychology programmes and we are delighted that she has accepted our offer of a visiting professorship."
Professor Kenny said: "La Trobe University and Bishop Grosseteste University have striking similarities in the way they have developed and the successes and challenges they face. We have fantastic opportunities for cross-disciplinary research in such fields as oral health for children and psychosocial cancer care.
"I feel privileged that we will be able to work together on collaborative research projects and look forward to staff and student exchanges in the future."
Professor Kenny is widely published internationally and is frequently invited as a key speaker at national and international conferences.
The partnership has been facilitated by a former colleague, Dr Janice Pascal, who now works at Bishop Grosseteste University as Academic Co-ordinator for Health and Social Care.