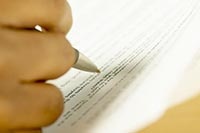 BGU has announced the establishment of a research partnership with The Social Publishers Foundation (SPF).
The partnership features a new practitioner-research project review structure. The aim is to increase dissemination of research and products by teacher-practitioners through the SPF Knowledge Base. For this partnership a panel of BGU internal reviewers was formed in April 2017. The reviewers will select quality action-research projects and MA dissertations and review them before practitioner-researchers submit them to SPF. The work will then potentially be published in the SPF knowledge base.
When publication applications are submitted to SPF, reviewers from the SPF review panel provide support to help enhance research products, if necessary, and communicate with the practitioner-researcher throughout the process toward publication.
The partnership came about through the efforts of SPF's Eunsook Hong and BGU's Antony Luby, Senior Lecturer in Teacher Development. To date, three BGU practitioner-research projects have been published by SPF. Under the new partnership, many more will be added.