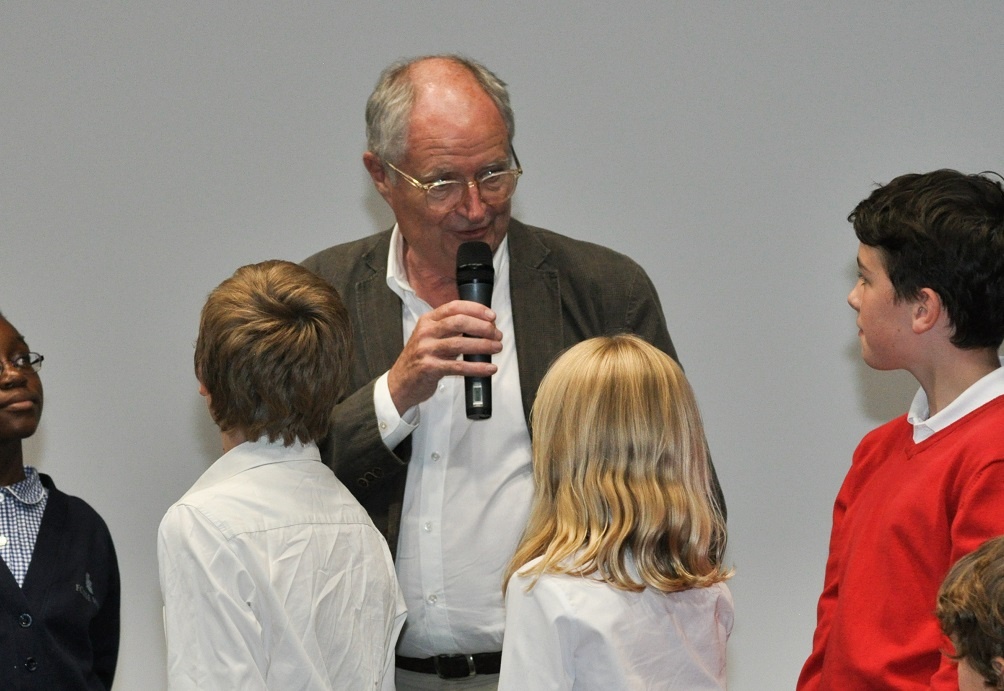 Oscar-winning actor Jim Broadbent returned to Bishop Grosseteste University (BGU) in Lincoln yesterday.
The BGU honorary graduate attended a cinema showcase event for local schoolchildren at The Venue, BGU's on-campus cinema.
The invitation-only event on Monday 10 July 2017 included a screening of the final short films of Lincolnshire schools who have participated in the Cinema cent Ans de Jeunesse (CCAJ) programme.
Broadbent joined children who had been involved in the programme on stage to close the evening and offered some words of encouragement.
"I think it's terrific, well done to you all. I hope that there are going to be more chances for school children in Lincolnshire to make films", said Broadbent.
Speaking after the event Broadbent said, "They're all budding filmmakers, they were fantastic. I hope that BGU can be involved more and more into the future."
Broadbent is starring in the upcoming season of Game of Thrones. While he remained tight-lipped on who would end the series on The Iron Throne, he did confirm details about his character.
"I'm playing an older man! I'm playing a Maester, a Grand Maester", he said.
Broadbent revealed that he was not an avid viewer of the hit show before taking the part, but said that what he has seen so far of the new season is "brilliant, absolutely sensational."
Read more: Oscar Winner Jim Broadbent Honoured by BGU