The Venue at Bishop Grosseteste University (BGU) in Lincoln is set to host a special screening of films made by local school children next week.

The invitation-only event on 10 July will showcase the filmmaking process and final short films of Lincolnshire schools who have participated in the Cinema cent Ans de Jeunesse (CCAJ) programme.

Films made by participants at Legsby Primary School, Fosse Way Academy, Withern St. Margarets Primary School, Allington Primary School and Nettleham Junior School will be shown at The Venue.

The CCAJ is Cinémathèque Française's young people's filmmaking programme. Established in 1995 to celebrate the centenary of cinema, the programme has a specific structure that is still in use over 20 years later.

The programme invites the young people to make films that respond to an aspect of film language. The structure of the programme features exploratory exercises and the production of a final 'film essai'. There is also a comprehensive 'viewing curriculum' of clips taken from the history of cinema.

The programme takes place across a whole school year and in Lincolnshire runs as an extra-curricular activity for year five children. All participating schools attend a showcase event at the BFI London. However, as parents and family of the pupils involved are unable to attend, The Venue has stepped in to put on the special screening event.

"The Venue is excited to be supporting local schools, giving them the opportunity to showcase their work to family. [We are] treating them to an evening of film on the big screen, working in conjunction with Lincoln Film Society and BFI", said Laura-Jane Lunt, Commercial Support Assistant at The Venue.
Find out more about The Venue and all upcoming screenings and events.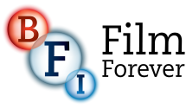 (www.lincolnfilmsociety.com)