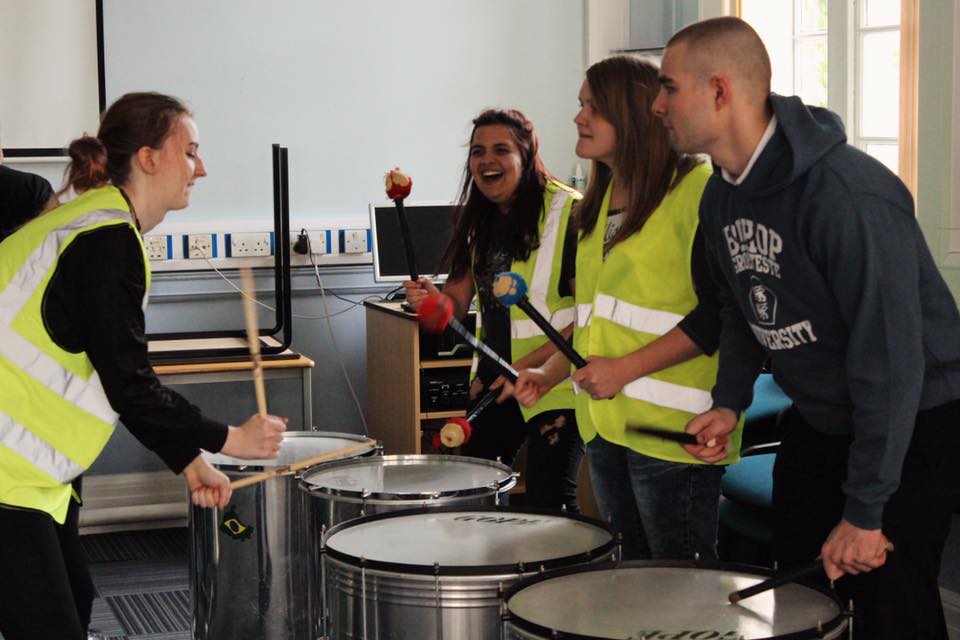 A BGU Drama in the Community student recently organised an activity day with forty young carers from across Lincolnshire.
Every year Drama in the Community students at BGU complete a community project in their final year working with a community group for approximately three months. The communities vary from work with the elderly, projects with people with mental health issues, special needs, schools, youth groups and many more.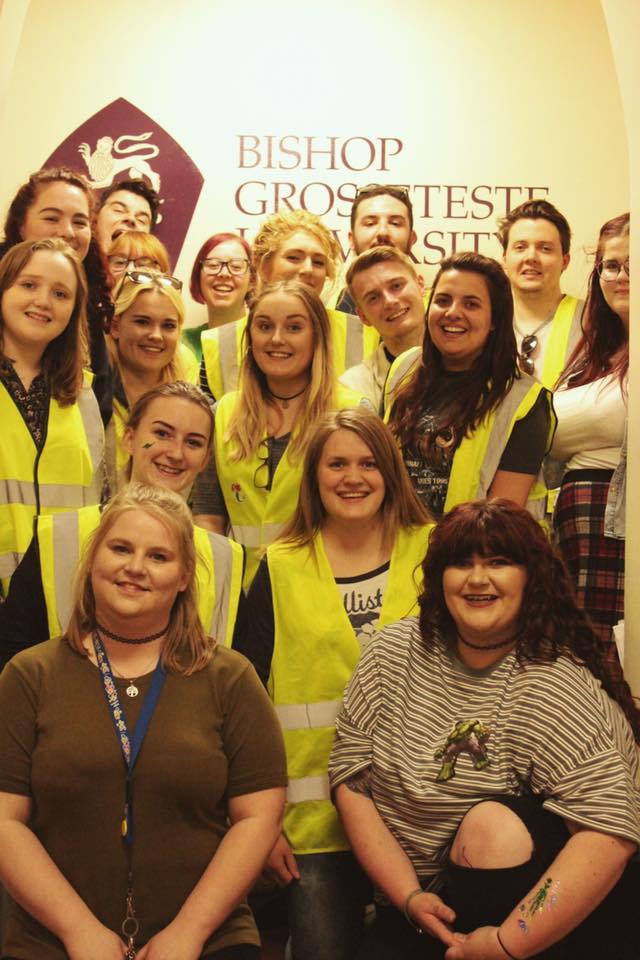 Chloe Stewart, a third year Drama in the Community student, decided to work with young carers for her project. Her project culminated in an activity day at the BGU campus giving young carers the opportunity to relax, socialise and try out a range of activities. The young people took part in drama, dance, samba band, sports and craft workshops.
Chloe said "after speaking to some of the young carers, it was apparent that the day had had an effect on them.
"Some expressed that the day had given them the opportunity to get away from their responsibilities, others said how thrilled they were to have tried the different activities that were available for them, and some just stated how nice it was to meet individuals of a similar age to them in a similar situation.
"I felt immense pride in watching the two communities come together to give the young carers the opportunity to have some time away from their home life and responsibilities."
To make the day a success Chloe liaised with a number of outside organisations, companies and Lincolnshire County Council. Freshtime Futures Trust, a charity from Boston that give young individuals funding to achieve their goals, invested just under £1000 to enable the day to go ahead. The connections made at the event will be long lasting and there is hope that the event will be held again in the future.
The community project is just one of many opportunities that Drama in the Community students at BGU get involved with. Chloe said "the course gives students incredible opportunities. I am thrilled we are given the chance to go out into the world and use our knowledge and skills to benefit a community.
"It is incredible to be able to see your hard work come to life and what real effect you can have on other individuals."
Find out more about studying Drama at BGU.