On 29 July 2018 former England and Great Britain international Helen was one of 120 people who represented England from the 1960s to the present day who attended the event.

The players gathered for a gala of afternoon tea and speeches to celebrate those that played in the numbered shirt during their elite careers.
The opportunity to thank players who had made a contribution to the development of the sport was seen as an unmissable opportunity with the 2018 Hockey World Cup taking place in London.
After the celebrations the VIP guests watched the current England players beat Ireland 1-0 in the Queen Elizabeth Olympic Park stadium.
'A real privilege'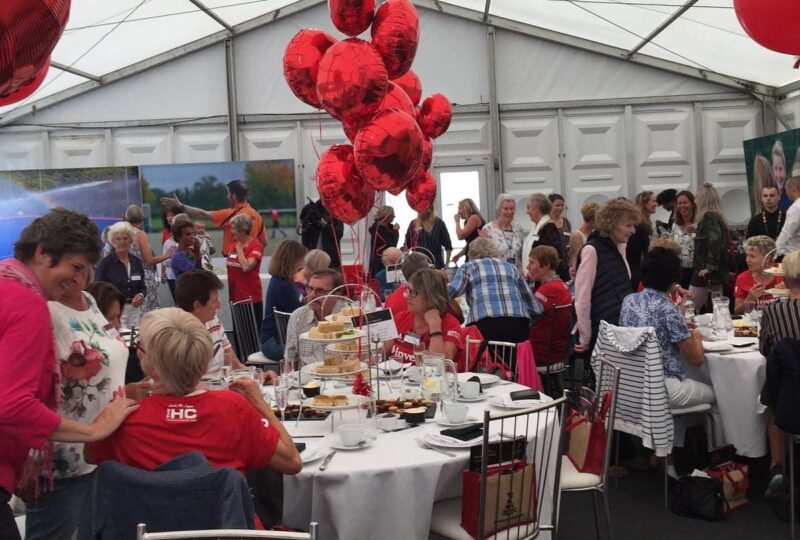 Helen represented England 28 times and on 12 occasions for Great Britain. She was also part of the highly successful national team of Slough, winning the National Premier League Championship on nine occasions. She spoke of her pride at being involved in the reunion:
"The opportunity to be part of a day such as this was a real privilege and created memories that I will never forget.
"The honour to play for your country is immense and the feeling of pride returned when being reunited with so many of my team mates. The emotions linked to wearing your shirt and singing the National Anthem came rushing back."
During her career Helen competed against many different countries at home and abroad and in World and European Cups. Her career spanned eleven years followed by elite coaching for five years after retiring.
Alongside her playing career, Helen was a Secondary School teacher in London for 13 years, holding the posts of Head of Physical Education and Head of Sixth Form.
She then became an academic in Physical Education and Sport at St Mary's University, Twickenham and in 2016 moved to BGU as the lead and Senior Lecturer for Physical Education and Dance in the School of Teacher Development.
---
Want to follow in Helen's footsteps? Find out more about our range of PGCEs or speak to a member of our Enquiries Team today.
---
Related Staff