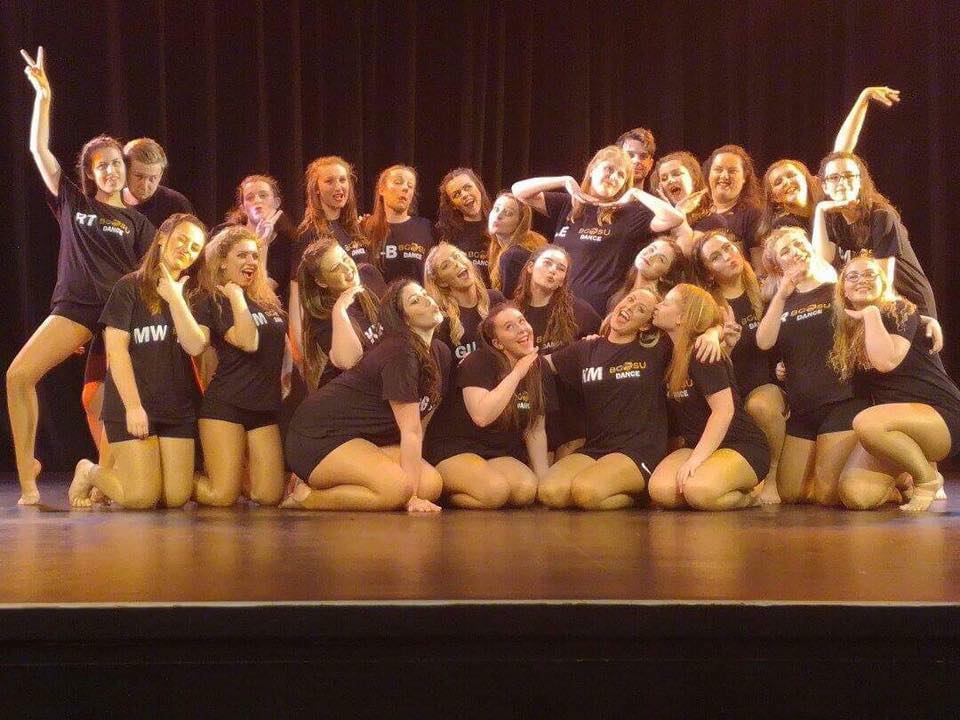 Bishop Grosseteste Student Union's (BGSU) Dance Society will once again light up the University with their annual Showcase on Sunday 6 May and everyone is invited to come and watch.
Now in its third year the show offers an extravaganza of different dance styles including Jazz, Ballet, Salsa, Tap and Street Dance choreographed and performed by the society members.
As well as providing the society a chance to show everyone their hard work, half of the proceeds of ticket sales, along with additional fundraising on the night, will be donated to their chosen charity of the year – Cancer Research UK.
Lucy Carter, BGSU Dance Society Treasurer, explained why the society had chosen to support Cancer Research UK along with giving an idea of what audiences could expect from the show:
"Cancer Research UK is an amazing charity whose work is incredibly important and impacts so many people including a number of our members. We are so pleased to be supporting their incredible work to allow them to continue their research, so that one day no one has to hear the dreaded words "you've got cancer".
"All our dancers have pushed themselves and shown so much commitment and dedication in producing this show, and as a society we would all appreciate as much support as possible! We can't wait to see lots of you there, and we hope you enjoy the show!"
The society will put on two shows on the 6th at 2pm and 7pm in The Venue and tickets will be available to buy from the Students' Union. Adult tickets are priced at £4 and Concessions tickets at £3. You can find updates on the BGSU Dance Society and more information regarding the showcase on their Facebook page.