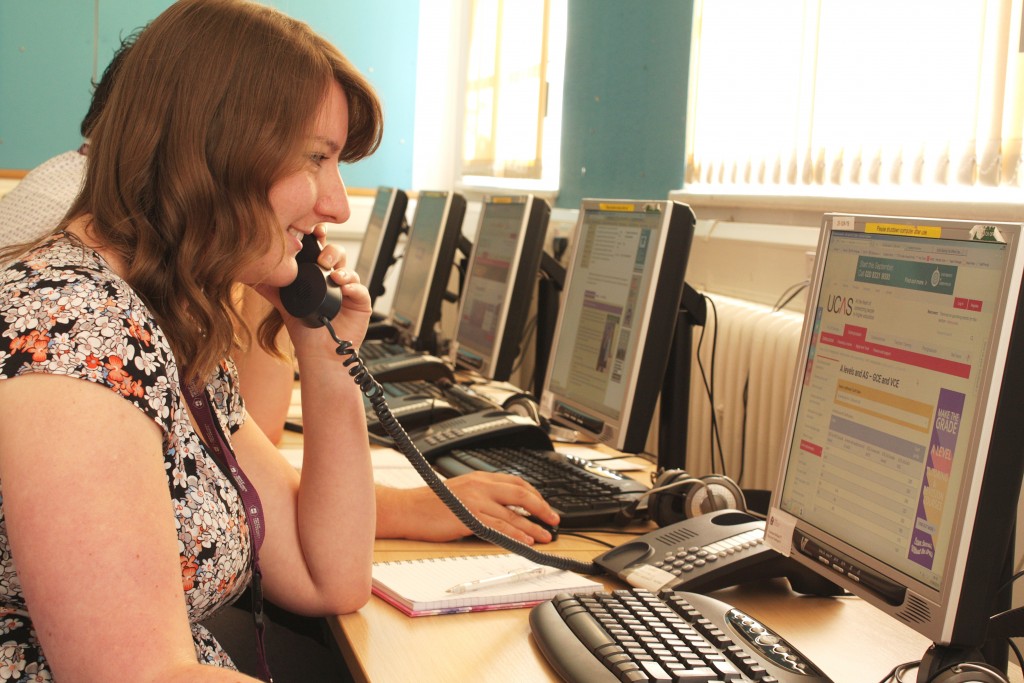 With A-level results day looming, Bishop Grosseteste University's admissions team is poised and ready to guide students through the Clearing process.
If you haven't quite achieved the grades you need for your first-choice university or if you've done better than expected, it's not too late to apply to through Clearing.
That's the message from Bishop Grosseteste University (BGU) which recently achieved an impressive 85% satisfaction rate in the National Student Survey. Notably students praised BGU staff for their level of availability when it came to supporting their needs, in addition to their ability to explain complex topics.
The admissions team at BGU in Lincoln will be on hand to deal with enquiries during Clearing, which begins on Thursday 17th August when students across the country will receive their A-level results.
The call centre will be open from 8am until 6pm on both Thursday 17th August and Friday 18th August and the number to call is 01522 583698.
Prospective students can also visit the university at an open day on Friday 18th August from 10am until 3pm. The day provides an opportunity to see what Bishop Grosseteste University has to offer, take a minibus tour of Lincoln and speak to staff and students about courses and life as a student.
To book your place on the Clearing open day, visit www.bgu.ac.uk/open-days
"A-level results week can be a stressful and worrying time for students and their families, but remember that we are here to help and advise whatever your situation," said Louise Stow, Student Recruitment Manager at BGU.
"Our open day is also an opportunity for those who are starting (or hoping to start) in September to speak face-to-face to our staff about any anxieties they might have.
"It's a busy period for us but as always we will do our best to ensure that students are not left worried or uncertain about their place at university."
Top Tips for Clearing
If you've just got your A-level results and you're not sure what to do next, here is a handy set of tips for students who will be entering the Clearing system:
Don't panic! If you stay calm you're more likely to take in all the information you need to succeed.
Don't panic! If you stay calm you're more likely to take in all the information you need to succeed.
If your grades fall short, wait for that important acceptance/rejection indication on track before you put yourself into Clearing. You never know – your first-choice university might still accept you.
Don't give up! You may well get a place on a similar course that's just as good – but you'll need to shop around. Don't rush your decision. The UCAS system doesn't even let you trigger the formal process of accepting a Clearing place until 5pm on results day, so you have the chance to shop around.
Be realistic. If you've seriously blown it then think hard about re-sits or another course altogether – you can always re-apply next time around. UCAS is offering a free (for landlines) Exam Results Service on 0808 100 8000 where trained, professional careers advisers will be available to give help and advice
Be prepared to make lots of phone calls and to be persistent!
Keep your nerve – you may need all your negotiating skills to persuade an academic that they should take you on.
Enlist the support of friends and family – keep them informed, as they'll be a great help to you when you have to make that difficult final decision.
Be prepared to explain to universities why you didn't do as well as you hoped in your exams – and be honest.
If you don't get the grades you need it's not the end of the world – there are plenty of other opportunities to consider.