A history lecturer from Bishop Grosseteste University (BGU) in Lincoln is involved in an exhibition of an unpublished First World War diary at the Museum of Military Medicine.
The exhibition explores the unpublished diary of Alfred Cockburn, a corporal who served within the sanitation section of the Royal Army Medical Corps (R.A.M.C) during the First World War. The diary offers a rare insight into the role of hygiene and sanitation within the R.A.M.C, an often-neglected area of military history.
The exhibition is the culmination of a collaborative nine-month project between BGU's Senior Lecturer in History Dr Claire Hubbard-Hall, Dr William Hunt and the Museum of Military Medicine. The research project was funded by the Arts & Humanities Research Council and Gateways to the First World War public engagement centre. Research around the diary initially came about after a BGU student discovered it whilst undertaking research for an undergraduate history dissertation. The diary belonged to a friend, the diarist's grand-daughter, who graciously shared the rare document and whose continued support made the project possible. Over the past three years, BGU History and Heritage students worked tirelessly to scan and transcribe the diary. A number of these students then joined the funded project as volunteers in September 2016, which saw them undertake research around the content of the diary. This then fed into the museum exhibition where all four volumes of the diary can be viewed by visitors.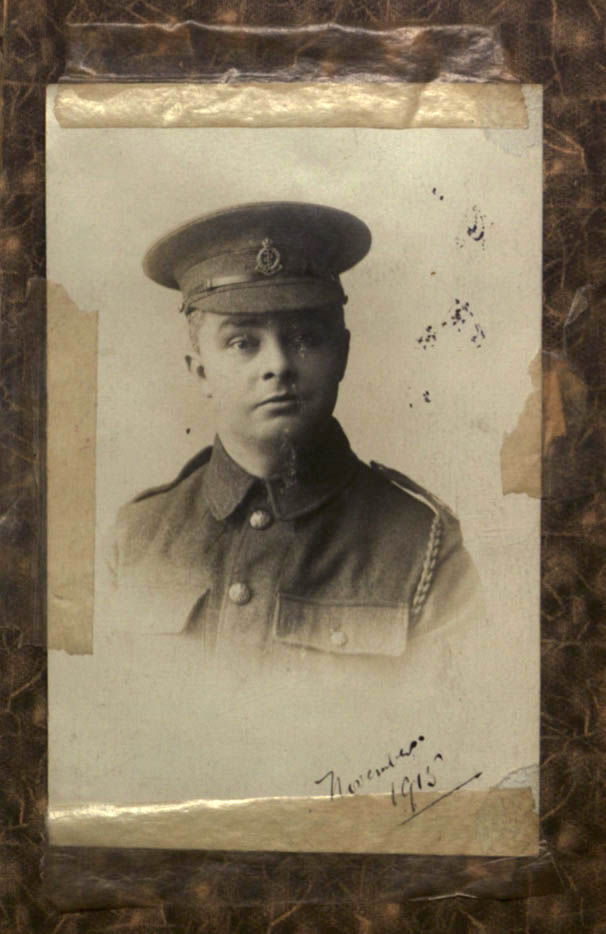 The diarist Alfred Cockburn served with the 2nd London Sanitary Company R.A.M.C in Egypt and France throughout the war. He captured his experience of war in the diaries he kept, which took the form of small field notebooks. Alongside numerous sketches, he also collected an assortment of war-related ephemera and trench art that all features within the diary.
Nearly twenty years later, looking back on his wartime experience, he rewrote his diaries, which, once completed, extended to four volumes and 1,200 pages. Contained within these pages are details about various hygiene and sanitation practices and technological devices relating to: personal hygiene, disease control and prevention, protection of water supply and its purification and distribution, latrines and urinals, burial of the dead, and disposal of refuse.
The project and accompanying exhibition encourages a better understanding of the importance attached to military hygiene and sanitation practices during the First World War, alongside its relevancy to armed forces' practices in the 21st century. The exhibition commemorates the men who served in the R.A.M.C. Sanitary Companies during the First World War.

Entrance to the museum is free and the exhibition runs until 15 August 2017. Find out more.