Private Halls / Student House Shares
There are pleasant privately-owned halls and shared houses in Lincoln with accommodation situated around the attractive Cathedral Quarter and the city centre, all within a short walking distance to the University.
The landlords of these developments and properties work in line with the City of Lincoln Student Accreditation Scheme which sets out mandatory safety standards that Landlords must comply with in order to have a property accredited through the University.
Park Court
From £108 per week
(48 week Tenancy)
Located within a two-minute walk from the city centre and 15-20 mins walk to the University. Park Court is a purpose built development offering 289 en-suite study bedrooms arranged as four and five-bedroom apartments with a shared fully fitted kitchen.

Facilities include Wi-Fi and Broadband, IPTV, Communal Common Room with 50" Plasma TV, Freeview and DVD player, contents insurance, CCTV and secure fob entry system, on-site laundry facilities and limited on-site parking available.

https://thestudenthousingcompany.com/locations/lincoln/park-court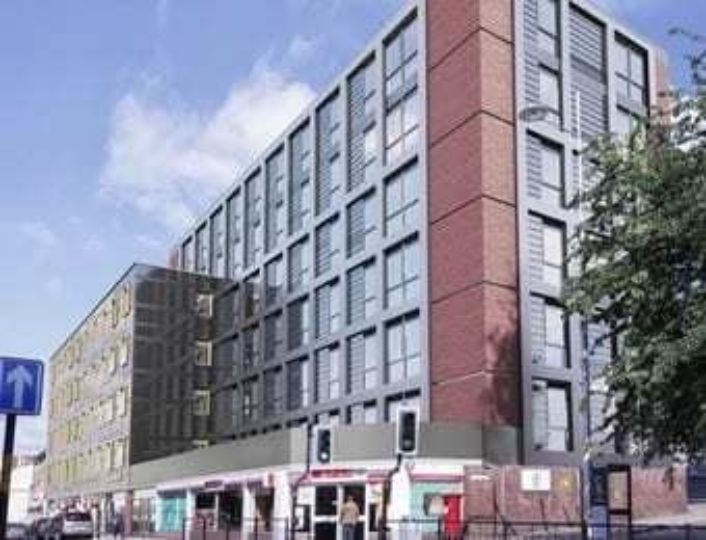 Danesgate House
From £115.00 per week
(46 Week Tenancy)
Danesgate House is a recently refurbished development with 249 rooms all of which are en-suite. Apartments range in size from 4-16 bedrooms and also includes some studio apartments. Located in the city centre and within a 15 minute walk to BGU campus. Whether you're looking for an en-suite in a shared flat or your own studio Danesgate House has a variety of rooms to suit your preference. All our rooms come with large beds, W-Fi, modern en-suites and even your own flat screen TV if you opt for a studio! Your shared living area comes complete with sofas and a flat screen TV for you and your flat mates to enjoy. Not to mention up to 100MB Wi-Fi!

https://wearehomesforstudents.com/student-accommodation/lincoln/danesgate-house
Brayford Quay
From £110.00 per week
(46 Week Tenancy)
En-suite cluster flats superbly located on the Brayford Pool. A short walk from the city centre with outstanding facilities for you to enjoy and a 20 minute walk to campus. Brayford Quay also offers studio living, giving privacy of your own bathroom and kitchen whilst you study!

https://wearehomesforstudents.com/student-accommodation/lincoln/brayford-quay
Rent: You will be expected to pay rent either monthly or termly. Most landlords will ask you to setup a standing order or direct debit with them.
Advance Rent Payment: Most landlords are aware that you will be relying on your maintenance loan to pay for your rent and won't ask for an advance. However, please be aware that there are still a few that will ask for a month or a full term's rent in advance and you will have to pay this before moving in and you may have to arrange finance to cover this period.
Deposits: Most student Landlords ask new Tenants to pay a deposit which is intended to give Landlords some security against any financial loss they may suffer as a result of any damages a tenant may cause to a property or for unpaid rent/bills. This is then refundable at the end of the tenancy, providing that the property is left in the same condition as when you moved in. Please note that this payment (approx. £150.00 up to one month's rent) may be due before you receive any maintenance loan and interim finance arrangements may be needed to cover this
All contracts are legally binding – make sure you know what you are committing to before signing. If unsure, please speak to Student Advice or Accommodation.
Before signing any agreement you should be aware of what you are committing yourself to before signing. The below is a brief guide to contracts. If you need any further information or would like someone to check over a contact; the Accommodation Officer and the Student Advice Team are happy to check this, to make sure they're above board and don't contain any unfair terms.
Most Landlords/Agents in Lincoln use a fixed term Assured Shorthold Tenancy which may run for 44 – 50 weeks. The tenancy will detail the start and end date. During this period you are obliged to pay rent to the Landlord for the duration of the tenancy.
It is highly important that you understand the terms and conditions of the tenancy, including handbooks and additional contract appendixes.
Please keep in mind that you will require a Guarantor when applying for properties in the private sector. A Guarantor will legally guarantee that the rent will be paid should there be an occasion that you cannot pay this yourself.
Student House Shares
A list of our accredited Landlords and their available properties can be found at www.bgcstudentpad.co.uk
This page is password protected and is only available to Bishop Grosseteste University students. The current password is 'connies'.
The cost of shared housing varies with the property and an example of prices is given below (Please note that examples of charges are for guidance only):
Room only for a 48 week fixed term tenancy = £70.00 to £85.00 per week
Room with Utilities Included for a 48 week fixed term tenancy = £70.00 to £97.00 per week
The City of Lincoln Student Accreditation Scheme provides a set of standards for landlords to provide 'Safe, Secure, Well Managed Housing'. The scheme is led by Lincoln City Council and has a number of partners including Bishop Grosseteste University, University of Lincoln, Lincolnshire Fire and Rescue, Lincolnshire Police Authority and Lincolnshire County Council (Trading Standards).
This information resource is available to both providers and users of student accommodation and will provide details of points of contact for help, assistance and advice.
Useful Contacts
If you have any queries, questions, or information you require which is not on the Accommodation pages of this website, please contact the Accommodation Office using any of the following methods:
Accommodation Office
Bishop Grosseteste University
Longdales Road
Lincoln
LN1 3DY
Email: accommodation@bishopg.ac.uk
Phone: 01522 583795 / 583707
You are always welcome to pop in and say hello. The team is located in the Accommodation & Estates Office (opposite BG Futures).
Interested in joining us?