Book your place now for our March Open Day Lite!
There's no better way to get a feel for what BGU has to offer than by visiting us one of our Open Days.
The Open Day Lite runs from 12pm until 3.30pm and provides you with an opportunity (along with your family and friends) to look around our campus, attend subject talks and chat with our staff and students to get your questions answered. The Open Day will offer the opportunity to find out more about our undergraduate and postgraduate courses.
Looking for another great reason to join us at our open day? How about a free BGU goodie bag!
Packed with an assortment of goodies, we've got something special in store for you. What's inside? Well, we're keeping it a secret for now.
We look forward to seeing you there!
FREE BGU Hoodie to all those that attend!
If you attend a BGU Open Day or Open Evening this year you'll come away with a FREE BGU hoodie to help kick-start your student experience.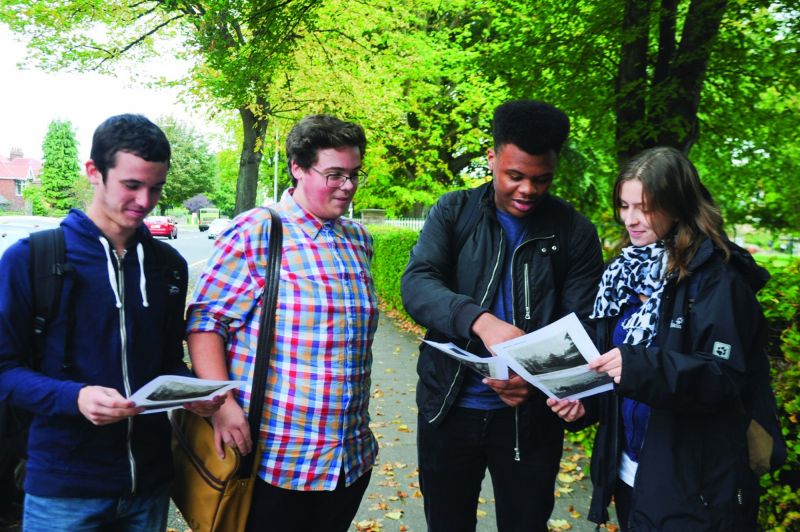 How To Prepare
There are many things you can do before attending an Open Day/Evening to help you prepare to take full advantage

Read more about the courses you're interested in by visiting our BGU homepage.
Prepare a list of questions you'd like to ask. There will be plenty of opportunities to talk to subject tutors, staff and current students so think about what you'd like to find out from them.
Get a feel for the layout of the campus so you know where you're supposed to be going! Download a copy of our campus map here.
Plan your travel arrangements well in advance. Find some useful travel information here.
Become part of the BGU family!
Our Students are our top priority. You can be sure that we'll offer you support before you even make your application through to the day you graduate (and beyond!)

University is a time when so much changes and the whole world is open to you, but you may not know in which direction to turn. We understand. We're here to guide you, encourage you and develop you along the way - and who knows where you'll end up?

Attending an open day gives you the chance to explore our courses, meet our incredible academics and discover the range of opportunities we offer.
So what are you waiting for? Don't delay book your place today!
Student Voices
BGU will change your life forever, but don't just take our word for it, hear from our current and alumni students.
Let our students tell you their stories, as they share their personal experience as a BGU student, living in Lincoln and studying a Higher Education Degree.
The BGU Campus is located in the Cathedral Quarter of the city, only 5 minutes walk away from the magnificent Cathedral, historic Castle and the trendy boutique shops of uphill Lincoln. Our main campus entrance is on Longdales Road, and our satnav postcode is LN1 3DY.

If you're driving to BGU from outside of Lincoln:
Join the A46 Lincoln by-pass and follow signs for Lincoln North
At the roundabout with the A15, head towards the city centre along Riseholme Road to the first roundabout. Turn left, taking the first exit into Longdales Road
The entrance to the BGU car park is approximately 100 metres on the right
We've collected some vital information on this page to make sure you can get the most from your visit. If you'd like to ask a question about something not mentioned here don't hesitate to get in touch with our enquiries team, who'll be glad to help – email enquiries@bishopg.ac.uk or call (01522)583658.
Can't make it to this Open Day?