Feedback is collected so that students can share their experiences and opinions with others – have a look at just a few of their positive comments below.
Moses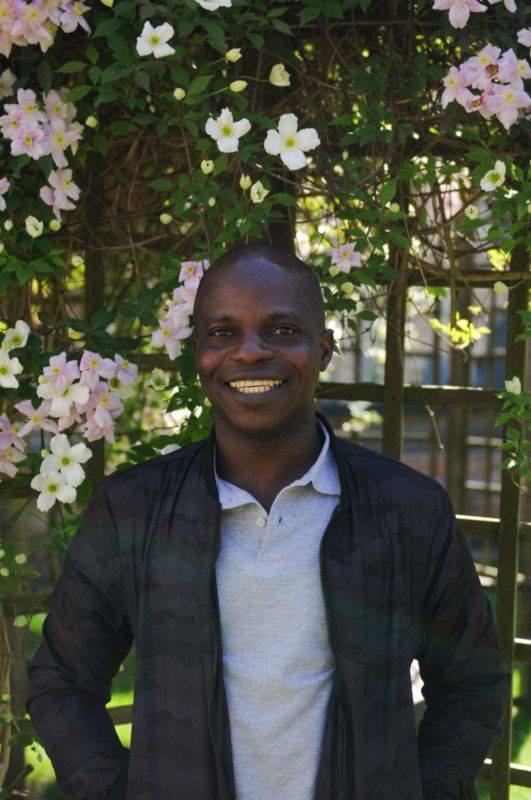 "The MA in Education with TESOL course is wonderful. Although I've been a language teacher for the past five years it has taught me skills and techniques I never even knew existed until now.
When I was looking at options for where to study, the course at BGU really stood out. I had a strong existing knowledge of linguistics but lacked the sufficient teaching skills to apply it to classrooms. When I saw the course modules and read about the teaching background of BGU, I knew I belonged here. The learning facilities are really good and the Library in particular stands out for me. The services it offers are incredible, as is the support offered by CELT, who are always there and enthusiastic when you need them. The lecturers are wonderful people, they tell me to come and see them if I have questions or need help.
I would say to anyone thinking of coming to BGU that if they are looking for quality and a community that recognises all its members as equals, and provides the best facilities and teaching for its students then this is the place for them. Nowhere else.
When I finish this course I want to go straight back into my role as a language teacher, only this time I want to be as effective and efficient as the course has taught me to be. The course has given me the knowledge and skills to really teach others, which has taken my abilities to a whole new level. Without exaggerating, I have accomplished much more at BGU than I ever could have expected."
Fubo
"I first heard about BGU was when I searched for pictures online and I found this university – the photos are so beautiful. Education has always been what I wanted to do, ever since school. I researched a lot of information about the university, and I found out about BGU's good reputation in education.
The location is great. I live in Crosstrend house which is really near the town, and I can find the supermarket easily – I was excited to move over from China! The city is really beautiful. Especially up the top of the hill, the Cathedral is beautiful. You only see this kind of place in movies so it's really good for me to see it in real life.
All the staff and students are very nice and I love the placements offered through my course. I really enjoy getting to go into schools – it's giving me a lot of useful experience. The students on my course are really nice – I can always ask them for help which is great as everything is still new for me! The atmosphere on campus is great, everyone is so friendly.
If you want to study Education then this university is the best choice in my opinion!"
Xian
"Lincoln is a nice place for students for two reasons – the environment and the local people. Even though Lincoln is small, it offers everything I need – I like that everything is in walking distance. In addition, the people here are friendly and helpful and they are always willing to talk to me or help me. As an international student here, I have never felt isolated or bored in Lincoln.
I would definitely say that the staff make BGU different. Honestly, all the staff at BGU are amazing! They are not only professional but also very helpful and kind. The staff here are willing to do their best to help me.
I remember once a teacher asked me the difference between BGU and the other university I went to in the past – I said 'BGU is like a loving family'. As an international student, I could not ask for a better studying experience abroad. I am grateful studying at BGU, and the great memories that I have here will last for a lifetime."
Register your interest
Fill in your details below to receive more information on International Study at BGU.
Interested in joining us?